Crimson for PACs Features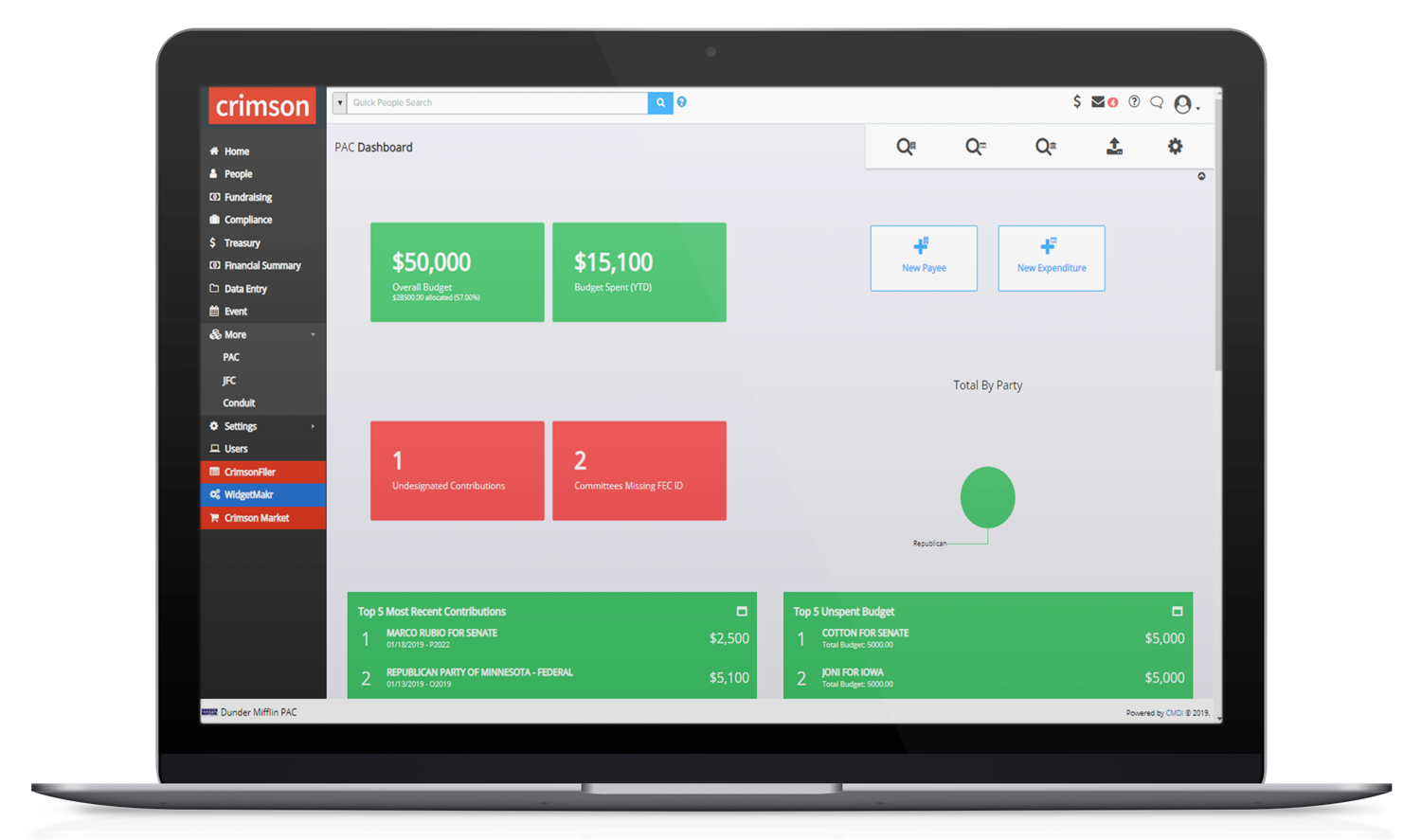 Crimson for PACs Dashboard
With Crimson's clickable dashboard, you can quickly track your PAC's most important metrics, such as annual budgets, expenditures, and recent contributions. The dashboard's clickable cards and graphs make it easy to identify and allocate contributions, monitor employee donations, manage pledges, spot potential compliance issues, complete thank you notes and, add new payees or expenditures.
Easily Manage Budgets
From the dashboard, you add New Payees and Expenditures, set annual budgets, search by payees, track how much has been spent YTD, and monitor how much has been contributed by political party.
Simple Data Entry & Imports
With Crimson, you can quickly add information or upload Treasury files directly from the dashboard navigation. Click on the New Payee or New Expenditure action buttons to add contributions or expenses.